In 2017, a new controversial clothing line called "466/64 Fashion" was featured in the semi-annual New York Fashion Week. It was apparently created by Nelson Mandela, and its name was a reference to the number of the prison cell in which Mandela was held for 27 years after being arrested for his role in the fight against apartheid in South Africa.
The clothing line featured apparel for men, women, and children that embodied Mandela's philosophy and his message of social upliftment. It also just happened to feature "one-off gowns for the red carpet" worth $1,500 too.

Naturally, there was some controversy, which we all hate of course.
"466/64 Fashion is making false claims that it is tied to Nelson Mandela — it is not, nor does it benefit him or his foundations. They are deliberately misleading people in the fashion industry — the name 'Nelson Mandela' is not to be used in conjunction with any commercial products. They cleverly use his quotes in their advertising, but this is not his line of clothing; he did not launch it, nor is he associated with it."

Controversy Over Nelson Mandela Affiliation With 466/64 Line – wwd.com
Unlike Kanye West or Shakira, Nelson Mandela never actually launched his own line of clothing—that's quite an absurd idea. But the truth is a bit more complicated.
Before you scream peak late capitalism, or before you tell me that commercialism takes pure elements from the world and converts them into commodities for sale and profit and that I should rise against the machine instead of trying to build a business, I would suggest practising some refrain.
First, let's be honest.

While most people may have heard or read about Nelson Mandela, they probably wouldn't be able to tell him apart from Morgan Freeman. A lot of people actually thought he was dead when he was still very much alive (it's also very likely that you don't know the year in which he died, but you're not alone, neither do I).

And AKCHUTALLY, the truth is that a clothing line is a fitting tribute to the man (the line was even endorsed by a Nelson Mandela Foundation (kind of)).

He was not just one of the most important figures for human rights and equality, but also a massive style icon obsessed with his clothes.

No, this is not a hit piece or conspiracy theory.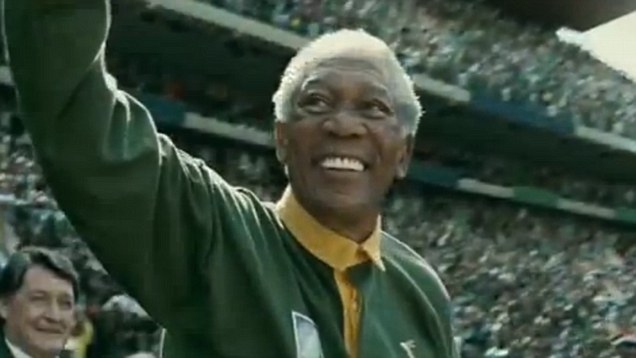 Nelson Mandela and fashion
It might be only a shirt, but the Madiba became a symbol of post-apartheid South Africa.

Farewell to Nelson Mandela's Madiba shirts – theguardian.com
Believe it or not, Nelson Mandela started a fashion revolution in South Africa too. For the majority of his appearances as the leader of post-apartheid South Africa, he would wear brightly-coloured, printed shirts that were a far cry from the repressive clothing of the previous regime.
Although he would wear boring formal clothing in his early life as a lawyer and then as a political activist, he would popularize the casual "Madiba" shirts in South Africa by wearing them to formal functions and gatherings as the President of South Africa, bringing it to the world's attention.

The shirts are loose-fitting, untucked, and worn without a necktie. They would become well-known as "Madiba" shirts, named after Mandela's clan. While they were used as a political statement against Western attire and to promote a friendly and new South Africa, their origin is not African.

Mandela initially asked his clothing store guy (yes, he had one) to get something that looked like the silk batik attire worn by the then Indonesia's President in the 1990s. Fashion designer Desré Buirski would create the first "Madiba" shirt and send it as a lighthearted gift to Mandela. However, it was apparently love at first sight, and Mandela would order dozens more and start making it a vital aspect of his image.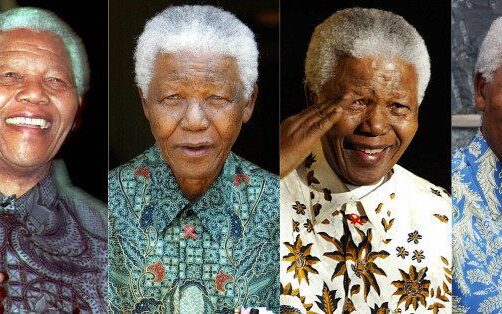 Fashion as a political statement
"Fashion functions as a mirror to our times, so it is inherently political," notes Andrew Bolton, Wendy Yu Curator in Charge of The Costume Institute at the Metropolitan Museum of Art. "It's been used to express patriotic, nationalistic, and propagandistic tendencies as well as complex issues related to class, race, ethnicity, gender, and sexuality."

Power Dressing: Charting the Influence of Politics on Fashion – vogue.com
Nelson Mandela was not a pioneer when it comes to using fashion as a political statement. In fact, politics and fashion have always been connected. Whether it be Hillary Clinton's matching white pastel skirt suits, Donald Trump's MAGA hats, Muammar Gaddafi's borderline crazy outfits, and Narender Modi's name-embodied suits—not only does the Emperor have clothes but they also have some very specific requirements for their clothes.
The opposite is also just as true. Just like political leaders may use fashion to make style statements, fashion designers can use fashion to make political statements too.
It can be argued that fashion is more political than ever today, with designers and celebrities using their clothes to show solidarity for movements like #MeToo and #BlackLivesMatter. Even within the fashion world, designers often use their clothing to reflect the current political topics in the fashion world such as sustainability and diversity.
Was 444/64 Fashion actually a fitting tribute?
So, given the context and history of fashion being used as a political tool, did 466/64 Fashion really deserve all the outrage it received?
The answer is still yes.
The outrage did not exist because they were using fashion to make a political statement. It existed because the brand was claiming that Nelson Mandela (94 at that time) actually designed the line and was launching it personally. In contrast with the "Madiba" shirt that developed as a style organically, 444/64 was just using the Mandela "brand" to sell clothes.
In reality, the brand had no personal connection to Mandela (let alone him designing a clothing line for them). Instead, they had licensed the "444/64" brand from 44464 South Africa, a foundation that was indeed started by Nelson Mandela to fund AIDS charities in the country.

Even though a small portion of the profits generated would be used by the foundation, the brand had no other connection to Mandela at all. And due to the backlash, 44464 South Africa (the foundation) would distance itself from the brand and claim they were only licensing the brand name.
444/64 Fashion would also say they never implied Mandela personally had anything to do with the clothes; according to them, he was only an inspiration for the line. However, regardless of their statement after the fact, the messaging in their marketing seemed to say otherwise.
Images distributed to the press featured quotes from Mandela, it launched in the U.S. at the South African consulate on Nelson Mandela International Day — which was also Nelson Mandela's 94th birthday — and the reason so many publications (including us) have reported that 466/64 South Africa was associated with Nelson Mandela is because that's what the 466/64 press materials said.

The Strange Story Of Nelson Mandela's Clothing Line – jezebel.com
Instead of being an authentic expression, 444/64 Fashion turned out to be a gimmick propped up by a false narrative. It is hard to find any information about the brand online and the official website seems to have been dead for a long time.